Meet the Research Team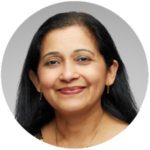 Jaya Dantas
Dr Jaya A. R. Dantas is Professor of International Health, in the School of Public Health and coordinates the Postgraduate Research Program (MPhil & PhD) in International Health.  She was appointed Dean International in the Faculty of Health Sciences from February 2018. Between 2011 and 2017, she was Director of Graduate Studies in the Faculty of Health Sciences and chaired the Faculty Research Training Committee.
Jaya has undertaken refugee and migrant research since 2000 and has undertaken studies in Rwanda, Uganda, Timor Leste, Sri Lanka and Australia. Her central research interests focus on the consequences of post-conflict adversity on women and youth; the social determinants of health,  and resilience and empowerment processes among refugee and migrant populations. Jaya's research uses rights based participatory approaches to understand health and social inequalities. She is experienced in international field mixed methods research comprising community household surveys, vulnerability assessments, participatory and ethnographic research.
---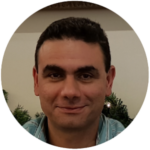 Nikos Ntoumanis
Nikos Ntoumanis is a John Curtin Distinguished Professor at the Physical Activity and Well-Being Lab in the School of Psychology at Curtin University. He is interested in personal and contextual factors that optimise motivation and promote performance, morality, psychological well-being and health-conducive behaviours.
Areas of interest are physical activity promotion in different community settings, self-regulation of weight management goals (diet and physical activity goals), and psychology of sport with emphasis on applications of contemporary theories of motivation. Most of his publications can be downloaded from ResearchGate. He has received funding from numerous agencies, including research councils, the European Union, charities and the industry.
---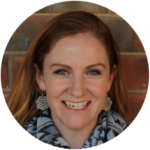 Jo McVeigh
Jo McVeigh is an Associate Professor in the School of Occupational Therapy, Speech Therapy & Social Work at Curtin University. Jo's research interests are in the area of physical activity, sedentary behaviour and health outcomes.
Jo has extensive experience in longitudinal birth cohort studies- having worked on the Birth to Twenty study in South Africa and The Raine Study in Australia. She has developed expertise using device based methods to assess physical activity and sedentary behaviour, including the use and analysis of large data sets from 24 hour accelerometery data. Jo is currently involved in several projects that include using a life course approach to predict patterns of sedentary behavior and using accelerometery as a clinical tool for measuring functional ability in people with chronic disease.
---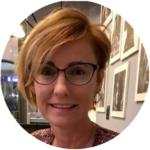 Jenny Olson
Jenny Olson is a Research Associate at the Physical Activity and Well-Being Lab in the School of Psychology at Curtin University. She is interested in supporting the prevention of non-communicable diseases through health-behaviour change, particularly among populations at risk of poorer health outcomes. She adopts an ecological approach to her research and is specifically interested in how the psychological processes that predict behaviour are impacted by environmental and social context.
Jenny is completing a PhD at the University of Southern Queensland. The aims of her program of doctoral research are to identify the individual, social and environmental determinants of physical activity and sedentary behaviour in peri-urban Australia; and to examine the mechanisms through which these factors impact behaviour.
---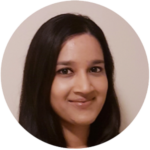 Zakia Jeemi
Zakia Jeemi is a Research Assistant in International Health, School of Public Health at Curtin University. Zakia has a Master's Degree in Public Health from the University of Western Australia and her Master's project was a sub-study that explored solar UV exposure and physical activity in children at childcare centres in Perth.
Zakia has skills in mixed methods research and her interests include social determinants of health and participatory research among culturally and linguistically diverse (CALD) populations. She is currently assisting in research on SAMBA, peer-mentoring in migrant and refugee women and interpreter service use in CALD populations in a secondary hospital in Perth.
---
Shelley Gower
Shelley Gower is a PhD candidate in International Health, Lecturer and Research Officer at the School of Nursing, Midwifery and Paramedicine at Curtin University, Perth. She has previously been involved in research projects focusing on women's experiences of maternity care, development of cultural competence in Australian nursing students and exploring the settlement experiences of refugee women through photovoice.
Shelley has Post Graduate qualifications in Health Policy, and has been active on a number of boards, committees and advisory groups, both within the Health Department and in non-government organisations. Shelley also has Post Graduate qualifications in Education and has 7 years' experience teaching in Perth high schools and internationally.
---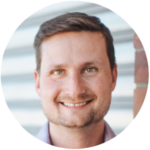 Jonathan Hallett
Jonathan is a Senior Lecturer in the School of Public Health at Curtin University in the discipline of health promotion and teaches political theory and policy advocacy to public health students at undergraduate and postgraduate levels. Jonathan's research is based at the Collaboration for Evidence, Research and Impact in Public Health (CERIPH) (formerly WA Centre for Health Promotion Research), a multi-disciplinary applied research group focused on translational research and community partnerships. He is also a member of the management team for the Sexual Health and Blood-borne Virus Applied Research and Evaluation Network (SiREN) and a member of the National Drug Research Institute.